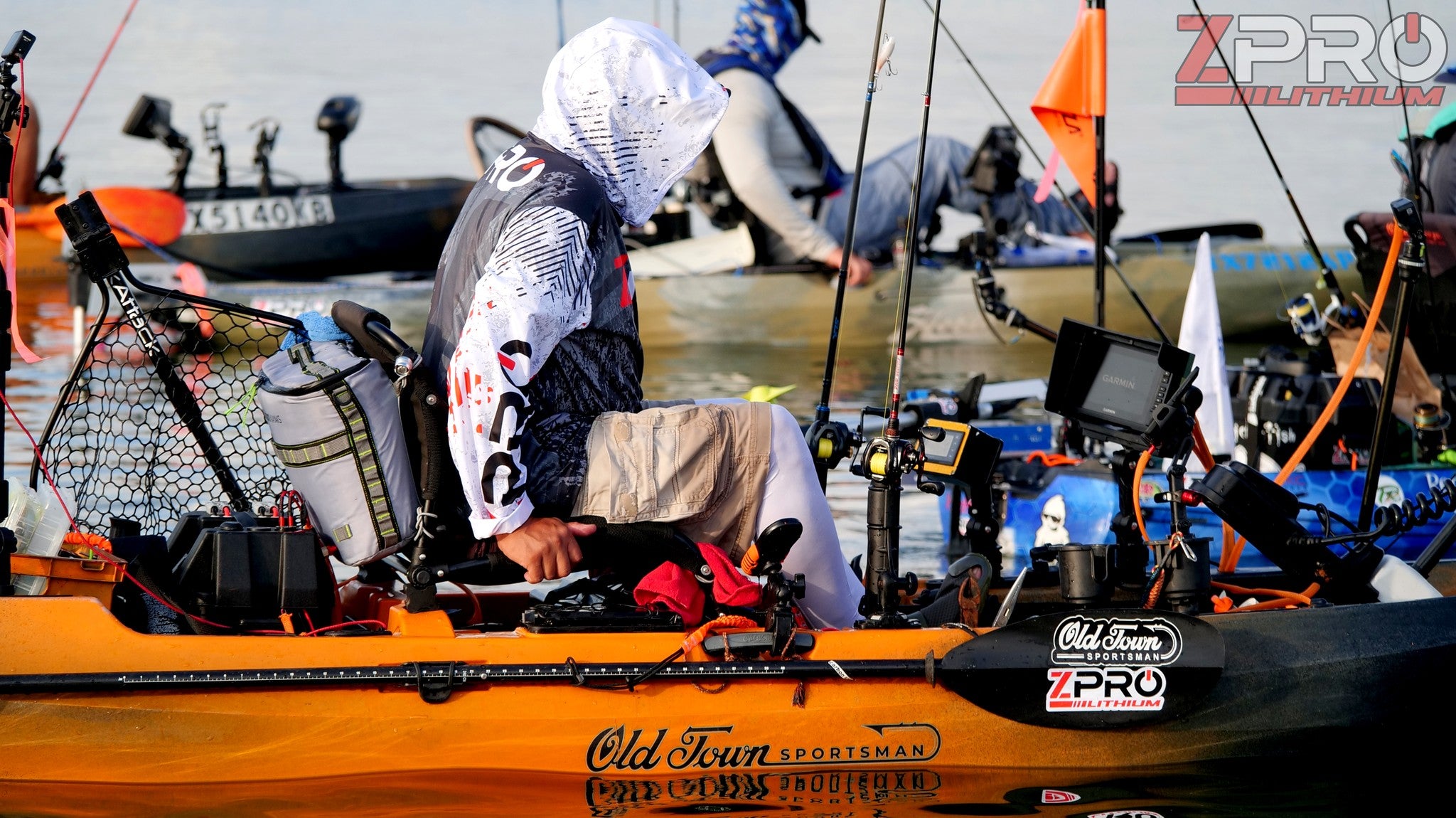 When it comes to powering your outdoor adventures, choosing the right type of battery is crucial. Traditional lead-acid batteries have been the go-to option for a long time, but they come with a number of drawbacks. They are heavy, bulky, and have a shorter lifespan compared to lithium batteries.
At ZPRO, we understand the importance of having reliable and efficient power when you're out in the great outdoors. That's why we've developed a range of expertly designed and manufactured lithium batteries that are perfect for power boating and kayak fishing. Our batteries are smaller, lighter and have a longer lifespan than traditional lead-acid batteries, giving you peace of mind and the power to enjoy your activities.
But don't just take our word for it, let's hear it from our customers who have made the switch to ZPRO Lithium Batteries and have experienced the difference for themselves.
First we have David Sanchez, who recently fished at Braunug lake. He ran our 12v100ah ZPRO Lithium battery for his motor with a 12v30ah as well inside the kayak hull to power 2 fog lights, 2 button lights, 3 GoPros his finder, and charge his cell phone. His total run time on both batteries was 5 hours. All that equipment only used 30 percent of battery life on both batteries.
Next, we have Zach Branch on this beast of a fish. He landed this beast during his Texas State Challenge Tournament. Zach branch uses his new ZPRO Lithium battery to power his fishing adventures!
Next, we have major League Fishing Pro Circuit angler, Dakota Ebare, who trusts ZPRO Lithium to help him get the job done. 
Finally, we have James Snyder, a kayak fisherman who is constantly on the move. "After running these batteries since February I'm finally able to write my review. These batteries have not let me down yet. After having to replace multiple lithium batteries in the past from other manufacturers I will say these are built to a higher level and you definitely get what you pay for. My 2 100ah batteries have not left my boat since I installed them. With all my other batteries I have removed After each use since I was worried about them going bad. I don't have that problem any longer. I was able to loose about 80lbs from the boat and couldn't be happier. I will be ordering more batteries in the future for my kayak that's how much I believe in the build quality and battery components being used. Do your own research but these will be the only batteries I will run from this point forward."
In conclusion, it's clear that ZPRO Lithium Batteries have greatly improved the outdoor adventures of our customers. From power boating to kayak fishing and camping, our customers have experienced the benefits of using lithium batteries over traditional lead-acid batteries. The lightweight, compact and long-lasting nature of our batteries have allowed them to focus on their activities and not worry about their power source. With our industry-leading 8-year warranty, you can trust that a ZPRO Lithium Battery will be a reliable and efficient power source for your outdoor adventures.